The Cecil Andrus Papers include his 1971-1977 and 1987-1995 gubernatorial terms, and his 1977-1981 term as Secretary of the Interior under President Jimmy Carter. This is a collection inventory only; folder contents are not available digitally. The Cecil Andrus Papers are open to the public; see our guidelines on using the collections.

Search tips:
For best results, search by keywords, names, titles, and dates
Each line represents one folder
Use the save tools (right) to export the list in preferred format [Note: export includes only what is on the screen, change to "show all results" to export entire list]
To limit by office held, enter the MSS number in the "MSS" field: 1971-1977 Governor, MSS 141.1; 1987-1995 Governor, MSS 141.2; 1977-1981 Secretary of the Interior, MSS 140.1
NOTE: When requesting boxes, please include the MSS number.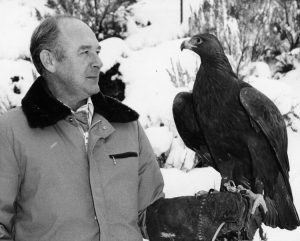 More Resources:
| Title | Keywords | Names | Date | Speeches | Bills | MSS | Series | Subseries | Box | Folder | Notes |
| --- | --- | --- | --- | --- | --- | --- | --- | --- | --- | --- | --- |
| Penitentiary | Prisons; Law Enforcement | | 1972 | | | 141.10 | Governor 1971-1977 | Staff Files: Joe Nagel | 71 | 15 | |
| Industrial Accident Board (See also Industrial Commission) | | | 1971 | | | 141.10 | Governor 1971-1977 | Executive Reorganization: Departmental Questionnaires | 127 | 5 | |
| City of Gooding | Water Resources Development; Subsidies; Water Lines; Cities and Towns--Growth; Environmental Protection | | 1971 | | | 141.10 | Governor 1971-1977 | Staff Files: Joe Nagel | 70 | 15 | |
| Publication-Canyon Soil and Water Conservation Dist. | Canyon Soil and Water Conservation District | | 1971 | | | 141.10 | Governor 1971-1977 | Subject Files | 2 | 10 | |
| Huff, Earl | Idaho County Democratic Central Committee | Huff, Earl | 1970-1972 | | | 141.10 | Governor 1971-1977 | Alphabetical Correspondence | 37 | 19 | |
| Energy Office; Correspondence | Energy; Power Resources | | 1974 | | | 141.10 | Governor 1971-1977 | Subject Files | 81 | 22 | |
| | | | 1976-09-29 | Idaho Association of Commissioners and Clerks | | 141.10 | Speeches | | 85 | 114 | Lewiston, ID |
| Department of Health and Welfare: Correspondence | Health and Welfare | | 1974 | | | 141.10 | Governor 1971-1977 | Subject Files | 76 | 3 | |
| White House Conference on Aging II | Aged | | 1971 | | | 141.10 | Governor 1971-1977 | Subject Files | 15 | 16 | |
| Department of Parks and Recreation | Outdoor Recreation; State Parks; Land and Water Conservation Fund; Conservation of Natural Resources; Omitted Land; Land Use; National Parks and Reserves; Federal Funding; Water Quality | | 1970-1972 | | | 141.10 | Governor 1971-1977 | Staff Files: Joe Nagel | 71 | 14 | |
| Personnel Commission | Grants-In-Aid; Federal Funding; Civil Service; Budgets; Affirmative Action; Intergovernmental Personnel Act; Employment; Higher Education | | 1972 | | | 141.10 | Governor 1971-1977 | Staff Files: Joe Nagel | 71 | 16 | |
| Law Enforcement Planning Commission II | Law Enforcement; Criminal Justice; Crime; Grants-in-Aid; Juvenile Delinquency; Transportation | | 1971-1972 | | | 141.10 | Governor 1971-1977 | Staff Files: Joe Nagel | 71 | 12 | |
| Library-State of Idaho | | | 1970 | | | 141.10 | Governor 1971-1977 | Staff Files: Joe Nagel | 71 | 13 | |
| Governor: General Correspondence, August-December 1975 | Governor: General | Tracy Andrus; W. Averell Harriman | 1975 | | | 141.10 | Governor 1971-1977 | Governor's Files | 116 | 17 | |
| Department of Administration II | Public Administration; Buildings | | 1974 | | | 141.10 | Governor 1971-1977 | Executive Reorganization: Departments | 125 | 2 | |
| Correspondence: Written by Staff and Others, May-August 1974 | | | 1974 | | | 141.10 | Governor 1971-1977 | Governor's Files | 115 | 51 | |
| Congratulations | | | 1974-1975 | | | 141.10 | Governor 1971-1977 | Governor's Files | 117 | 3 | |
| Gibson, Benson | Shoshone-Paiute Tribes | Gibson, Benson | 1971-1972 | | | 141.10 | Governor 1971-1977 | Alphabetical Correspondence | 35 | 35 | |
| Miners and Geology, Bureau of | Bureau of Mines; Geology | | 1976 | | | 141.10 | Governor 1971-1977 | Staff Files: J.R. Bruning | 131 | 48 | |
| Mineral Production Idaho | Wallace; Mines and Mineral Resources | | 1974-1976 | Testimony on Mineral Withdrawals given on Sept. 8, 1976 before the Dep | | 141.10 | Governor 1971-1977 | Staff Files: J.R. Bruning | 131 | 47 | |
| Mission, Cataldo | Cataldo Mission | | 1975-1976 | | | 141.10 | Governor 1971-1977 | Staff Files: J.R. Bruning | 132 | 2 | |
| Jono-Jz | | Jono-Jz | 1970-1972 | | | 141.10 | Governor 1971-1977 | Alphabetical Correspondence | 38 | 96 | |
| Federal Coordinator I | Social Security; Economic Assistance--Domestic; Federal Funding; Budgets; Land Use--Planning; Child Development; Social Services | | 1973 | | | 141.10 | Governor 1971-1977 | State Departments | 55 | 27 | |
| Motor Fuels | | | 1974 | | | 141.10 | Governor 1971-1977 | Staff Files: J.R. Bruning | 132 | 4 | |
| Municipal Capital Market Improvement Act | Federal Funding | | 1975-1976 | | S.B.2800 | 141.10 | Governor 1971-1977 | Staff Files: J.R. Bruning | 132 | 5 | |
| National Federation of Independent Business (NFIB) | Small Business | | 1976 | | | 141.10 | Governor 1971-1977 | Staff Files: J.R. Bruning | 132 | 6 | |
| National Forest Income | Forest Reserves; Employees--Wages; Payment in Lieu of Taxes | | 1975-1976 | | H.R.9719 | 141.10 | Governor 1971-1977 | Staff Files: J.R. Bruning | 132 | 7 | |
| Housing | Housing; Teton Dam | | 1974-1976 | | | 141.10 | Governor 1971-1977 | Staff Files: J.R. Bruning | 131 | 26 | |
| Blackfoot | Blackfoot | | 1973-1975 | | | 141.10 | Governor 1971-1977 | Staff Files: J.R. Bruning | 130 | 17 | |
| Commerce and Development I | Agriculture; Legislation; Travel; Tourism; Budgets; Environmental Protection; Employees; Oil Industries | | 1973 | | | 141.10 | Governor 1971-1977 | State Departments | 55 | 24 | |
| Kay, Ernest | American Authors Today | Kay, Ernest | 1971-1972 | | | 141.10 | Governor 1971-1977 | Alphabetical Correspondence | 39 | 3 | |
| Buhl | Buhl | | 1972-1976 | | | 141.10 | Governor 1971-1977 | Staff Files: J.R. Bruning | 130 | 29 | |
| Constitution Amendment | Legislation | | 1971-1972 | | | 141.10 | Governor 1971-1977 | Executive Reorganization | 126 | 15 | |
| National Governor's Conference | Federal Funding | | 1976 | | | 141.10 | Governor 1971-1977 | Staff Files: J.R. Bruning | 132 | 8 | |
| Agriculture-Federal Government | Agriculture | Steve Symms | 1975-1976 | | | 141.10 | Governor 1971-1977 | Staff Files | 129 | 2 | |
| Idaho State Horse Racing Commission | | | 1971 | | | 141.10 | Governor 1971-1977 | Executive Reorganization: Departmental Questionnaires | 127 | 42 | |
| Hulbert, Hod | Governor's Advisory Council on Comprehensive Health Planning | Hulbert, Hod | 1971 | | | 141.10 | Governor 1971-1977 | Alphabetical Correspondence | 37 | 21 | |
| Highways Load Limits | Trucking; Roads | | 1973 | | | 141.10 | Governor 1971-1977 | Staff Files: J.R. Bruning | 131 | 25 | |
| Bill Humphrey | Public Lands; Forest Management | Bill Humphrey | 1974 | | | 141.10 | Governor 1971-1977 | Staff Files: J.R. Bruning | 131 | 24 | |
| Housing, Financing | Housing; Mortgages | | 1974-1976 | | | 141.10 | Governor 1971-1977 | Staff Files: J.R. Bruning | 131 | 23 | |
| Highway, Revenue | Roads | | 1974 | | | 141.10 | Governor 1971-1977 | Staff Files: J.R. Bruning | 131 | 22 | |
| Executive Orders 71-11-71-26 | | | 1971-1976 | | | 141.10 | Governor 1971-1977 | Governor's Office: Executive Orders | 120 | 2 | |
| Wine Industry | Wine Industry | | 1970-1971 | | | 141.10 | Governor 1971-1977 | Subject Files | 15 | 25 | |
| Highways | Roads | | 1971-1976 | | | 141.10 | Governor 1971-1977 | Staff Files: J.R. Bruning | 131 | 21 | |
| Health and Welfare | Public Health | | 1974-1976 | | | 141.10 | Governor 1971-1977 | Staff Files: J.R. Bruning | 131 | 20 | |
| Health Insurance | Health Insurance | | 1975 | | | 141.10 | Governor 1971-1977 | Staff Files: J.R. Bruning | 131 | 19 | |
| Correspondence: Public Relations-Thank You, etc., January-April | | | 1974 | | | 141.10 | Governor 1971-1977 | Governor's Files | 118 | 21 | |
| Charles H. Kegel | Idaho State University | Charles H. Kegel | 1972 | | | 141.10 | Governor 1971-1977 | Alphabetical Correspondence | 39 | 4 | |
| Lemhi County | Lemhi County; Salmon | | 1973 | | | 141.10 | Governor 1971-1977 | Staff Files: J.R. Bruning | 131 | 41 | |
| National Governor's Conference: Bulletin | | | 1973-1975 | | | 141.10 | Governor 1971-1977 | Staff Files: J.R. Bruning | 132 | 9 | |
| Mining Industry | Mining Law; Mines and Mineral Resources | Magnuson, Henry | 1975-1976 | | | 141.10 | Governor 1971-1977 | Staff Files: J.R. Bruning | 131 | 50 | |
| Guatemala | Guatemala; Potatoes | | 1976 | | | 141.10 | Governor 1971-1977 | Staff Files | 129 | 10 | |
| Higher Education | Higher Education; Federal Funding | | 1973 | | | 141.10 | Governor 1971-1977 | Special Subjects | 50 | 6 | |
| Jones, Franklin | Idaho Wildlife Federation | Jones, Franklin | 1970-1972 | | | 141.10 | Governor 1971-1977 | Alphabetical Correspondence | 38 | 68 | |
| Employment | Human Rights | | 1975 | | | 141.10 | Governor 1971-1977 | Staff Files | 129 | 9 | |
| Boat Safety | Boats and Boating | | 1972-1975 | | | 141.10 | Governor 1971-1977 | Staff Files | 129 | 3 | |
| Department of Transportation | Transportation | | 1974 | | | 141.10 | Governor 1971-1977 | Executive Reorganization: Departments | 125 | 20 | |
| Bingham Housing Inc. | Bingham County; Housing | | 1973-1974 | | | 141.10 | Governor 1971-1977 | Staff Files: J.R. Bruning | 130 | 16 | |
| Bonner County | Bonner County; Sewage | | 1974 | | | 141.10 | Governor 1971-1977 | Staff Files: J.R. Bruning | 130 | 19 | |
| Department of Employment | Employment | Fred Garrett | 1974 | | | 141.10 | Governor 1971-1977 | Executive Reorganization: Departments | 125 | 12 | |
| Bonneville County | Bonneville County; Parks--Idaho Falls | | 1973 | | | 141.10 | Governor 1971-1977 | Staff Files: J.R. Bruning | 130 | 20 | |
| Boundary County, Libby Dam Drainage | Boundary County; Dams; Libby Dam; Kootenai River | | 1971-1973 | | | 141.10 | Governor 1971-1977 | Staff Files: J.R. Bruning | 130 | 22 | |
| Water Resources: Barber Dam | Water Resources; Barber Dam; Boise River | | 1973-1976 | | | 141.10 | Governor 1971-1977 | State Files | 107 | 18 | |
| Biographical collage (Photos) | | | | | | 140.70 | Memorabilia | | | 508 | Biographical collage of photos of Cecil Andrus, 1950s-70s, Location: Shelf 202B3 |
| Hulsizer, Archie | The First National Bank | Hulsizer, Archie | 1972 | | | 141.10 | Governor 1971-1977 | Alphabetical Correspondence | 37 | 22 | |
| Housing | Housing | | 1974 | | | 141.10 | Governor 1971-1977 | Staff Files | 129 | 20 | |
| Hay Classification and Salary Recommendation | Hays Study; Wages | | 1976 | | | 141.10 | Governor 1971-1977 | Staff Files | 129 | 22 | |
| State Board of Dentistry | | | 1971 | | | 141.10 | Governor 1971-1977 | Executive Reorganization: Departmental Questionnaires | 127 | 13 | |
| Jefferson-Jackson Banquet | Hubert H. Humphrey | | 1976 | | | 141.10 | Governor 1971-1977 | Staff Files | 129 | 23 | |
| Ducks Unlimited | | | 1973 | | | 141.10 | Governor 1971-1977 | Governor's Office | 52 | 35 | |
| Western Governor's Conference | | | 1975 | | | 141.10 | Governor 1971-1977 | Staff Files | 129 | 34 | |
| Sha-Shaf | | | 1971-1972 | | | 141.10 | Governor 1971-1977 | Alphabetical Correspondence | 46 | 61 | |
| Housing and Urban Development Grant | Housing | | 1975 | | | 141.10 | Governor 1971-1977 | Staff Files | 129 | 21 | |
| Anthony Park | Idaho Attorney General | Boise, ID | 1970-1972 | | | 141.10 | Governor 1971-1977 | Alphabetical Correspondence | 43 | 92 | |
| Press | Press | | 1973-1974 | | | 141.10 | Governor 1971-1977 | Staff Files | 129 | 28 | |
| Employment | Employment; Federal Funding | | 1975 | | | 141.10 | Governor 1971-1977 | Staff Files | 129 | 8 | |
| Pornography Petitions | Pornography | | 1975-1976 | | | 141.10 | Governor 1971-1977 | Staff Files | 129 | 27 | |
| Miscellaneous | Disability Evaluations | | 1975 | | | 141.10 | Governor 1971-1977 | Staff Files | 129 | 24 | |
| Cities, Financial Disclosure | Cities and Towns--Finance | | 1976-1977 | | | 141.10 | Governor 1971-1977 | Staff Files: J.R. Bruning | 130 | 35 | |
| Coeur d'Alene | Coeur d'Alene | | 1973-1975 | | | 141.10 | Governor 1971-1977 | Staff Files: J.R. Bruning | 130 | 37 | |
| Coeur d'Alene Planning Unit | Coeur d'Alene National Forest | | 1975 | | | 141.10 | Governor 1971-1977 | Staff Files: J.R. Bruning | 130 | 38 | |
| Civil Defense | Civil Defense; Disaster Relief; Lewiston; Water Resources Development | | 1973-1976 | | | 141.10 | Governor 1971-1977 | Staff Files: J.R. Bruning | 130 | 36 | |
| Department of Finance:Insurance | Finances; Insurance, Automobile; Taxation; Liability | | 1973 | | | 141.10 | Governor 1971-1977 | Special Subjects | 50 | 8 | |
| Cities I | Cities and Towns | | 1974-1976 | State of the Cities, The | | 141.10 | Governor 1971-1977 | Staff Files: J.R. Bruning | 130 | 33 | |
| Boise | Boise | | 1975-1976 | | | 141.10 | Governor 1971-1977 | Staff Files: J.R. Bruning | 130 | 18 | |
| Pending Legislation | Legislation | | 1972 | | | 141.10 | Governor 1971-1977 | National Governor's Conference | 66 | 24 | |
| Circuit Breaker/Renters | Rent Charges; Taxation; Property Tax | | 1973-1974 | | | 141.10 | Governor 1971-1977 | Staff Files: J.R. Bruning | 130 | 32 | |
| Circuit Breaker | Taxation | | 1972-1976 | | | 141.10 | Governor 1971-1977 | Staff Files: J.R. Bruning | 130 | 31 | |
| Board of Corrections II | Prisoners--Correspondence; Prisons; Law Enforcement; Parole | | 1973 | | | 141.10 | Governor 1971-1977 | State Departments | 55 | 31 | |
| Jones, Kester | | Jones, Kester | 1971 | | | 141.10 | Governor 1971-1977 | Alphabetical Correspondence | 38 | 70 | |
| Cities II | Cities and Towns | | 1974-1976 | | | 141.10 | Governor 1971-1977 | Staff Files: J.R. Bruning | 130 | 34 | |
| Pornography | Pornography | | 1975-1976 | | | 141.10 | Governor 1971-1977 | Staff Files | 129 | 26 | |
| State Headlines | Press Releases | | 1976 | | | 141.10 | Governor 1971-1977 | Staff Files | 129 | 30 | |
| Bunker Hill | Bunker Hill Company; Mines and Mineral Resources--Environmental Aspects | | 1974-1976 | | | 141.10 | Governor 1971-1977 | Staff Files: J.R. Bruning | 130 | 28 | |
| Nitrogen | Nitrogen; Water--Pollution | | 1971-1972 | | | 141.10 | Governor 1971-1977 | Subject Files | 10 | 30 | |
| Budget | Budgets | | 1972-1977 | | | 141.10 | Governor 1971-1977 | Staff Files: J.R. Bruning | 130 | 27 | |
| Bridges | Bridges; Perrine Memorial Bridge | | 1969-1976 | | | 141.10 | Governor 1971-1977 | Staff Files: J.R. Bruning | 130 | 26 | |
| Bowman, Walter W. | Environmental Policy; Dietrich; Roads | Bowman, Walter W. | 1967-1975 | | | 141.10 | Governor 1971-1977 | Staff Files: J.R. Bruning | 130 | 23 | |
| Kenefick, J. C. | Union Pacific Railroad Company | Kenefick, J. C. | 1971-1972 | | | 141.10 | Governor 1971-1977 | Alphabetical Correspondence | 39 | 10 | |
| Brackett, Noy | Forest Service | Bracket, Noy | 1975 | | | 141.10 | Governor 1971-1977 | Staff Files: J.R. Bruning | 130 | 25 | |